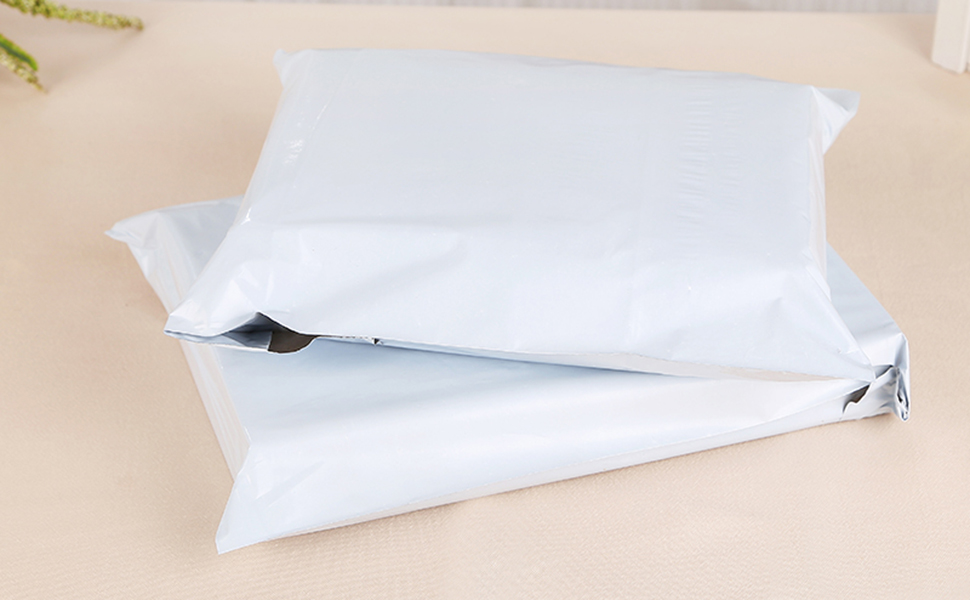 Top Reasons to Use Poly Mailers
Poly mailers were introduced to market in the late 1990's.  Since then, the adoption and usage of poly mailer bags has grown exponentially.  There are a number of reasons behind the rapid growth of this packaging and shipping staple.  Below are some of the benefits of poly mailers and reasons you should consider them for your product shipping needs:
Cost:   Poly mailer bags have come to dominate the shipping industry.  A big reason for this is due to their affordability.  The bags themselves are inexpensive to purchase in small or large quantities and furthermore the costs associated with shipping poly mailer bags continue to be more affordable than most alternatives.  The average cost per poly mailer bag is around .27 when purchased in bulk.  This makes shipping with poly mailers affordable for small and large size businesses alike.  
Options:  Poly mailers are available in a wide range of sizes, styles and colors to meet a wide range of shipping needs.  Goods commonly shipped in poly mailers include books, prescriptions and medications, manuscripts and large volume print materials, sound recordings, video games, printed music, medical information, film reels, apparel, soft goods, outerwear, retail accessories, DVDs, promotional literature, product samples and educational materials.  
Durability & Protection:  Most poly mailers are between 2 – 2.5 mil thick.  SupplyLand poly mailers are constructed from our exclusive, extra thick 3 mil tri-extruded virgin polyethylene film.  The added thickness helps to ensure packages arrive intact and without damage.  The durable film is virtually impossible to tear and will shield contents from moisture and liquids.  Poly mailers feature a secure peel and seal closure that is easy to apply and keeps package contents secure through the mailing process.  
Customer Satisfaction:  Your customers will appreciate receiving their goods in great condition and undamaged by the shipping cycle or the elements.  Furthermore, most poly mailers feature an easy to open perforated tear strip, allowing customers to safely open their package without the need for a knife or opener.  Additionally, customers will appreciate paying less for shipping due to more economical shipping rates applied to packages shipped in poly mailer bags.
SupplyLand's ultra tough poly mailers are built to stand up to the toughest conditions.  Your satisfaction is our guarantee!  In stock and ready to ship.  Order yours today.  Still not convinced?  Request a free sample at [email protected].   
The information contained in this article is for informational, educations and promotional purposes only and is based on information available as of the initial date of publication.  It is the reader's responsibility to ensure compliance with all applicable laws, rules, codes and regulations.  If there is any question or doubt in regard to any element contained in this article, please consult a licensed professional.  Under no circumstances will SupplyLand be liable for any loss or damage caused by your reliance on this article.