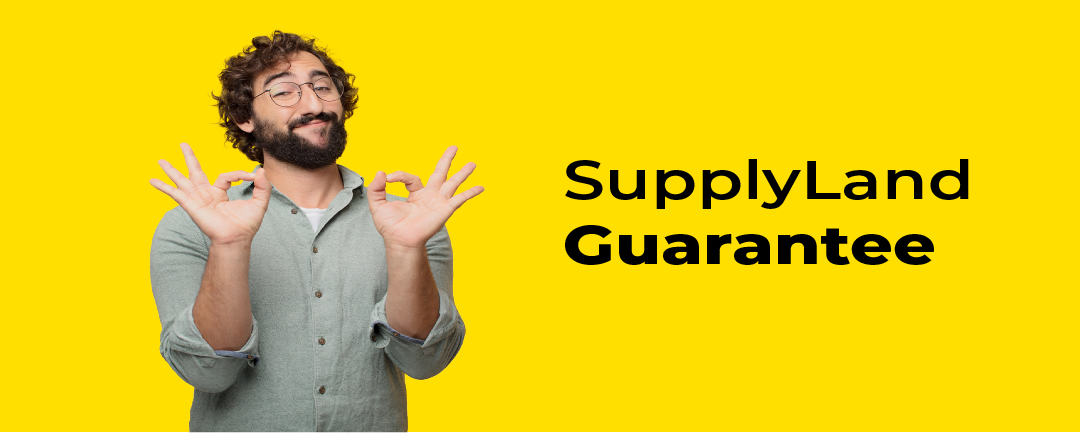 At SupplyLand, we recognize that there are endless options for businesses with which to spend your hard earned money. 
We commit to:
Serving our customers needs and wishes in all that we do.  After all, our customers are the entire reason we exist!
Putting it all "in the box"!  This means creating a memorable customer experience symbolized by that striking glow shown in our logo by delivering exceptional service, quality, value, effort, attention to detail and unique incentives. 
Responding to customer phone messages and emails within 1 business day (or sooner). 
Injecting elements of fun and creativity into our promotions, marketing and advertising with the purpose of making our customers laugh and smile as much as possible.
Stocking and shipping products from our own warehouses.
Being proactive in addressing the details so our busy customers don't have to!
Righting our wrongs as quickly, efficiently and as gracefully as possible when they happen.  We are all human and we know things will happen.  In these times, our customers can be assured we will do everything in our power (and within the law) to fix our mistakes! 
Carefully selecting products which offer the best possible combination of quality, performance and value.
Thoughtfully expanding our product offering based on requests and feedback directly from our customers.
Sourcing our products from manufacturers producing within the United States of America to the greatest extent possible.
Avoiding excessive email marketing, spam and advertising with our customers.  If we send you something, it will have purpose, value and benefit.  
There you have it, plain and simple!  Hopefully this gives you a sense of what you can expect in doing business with SupplyLand.  We appreciate your business and support.
-The Founding Fathers of SupplyLand