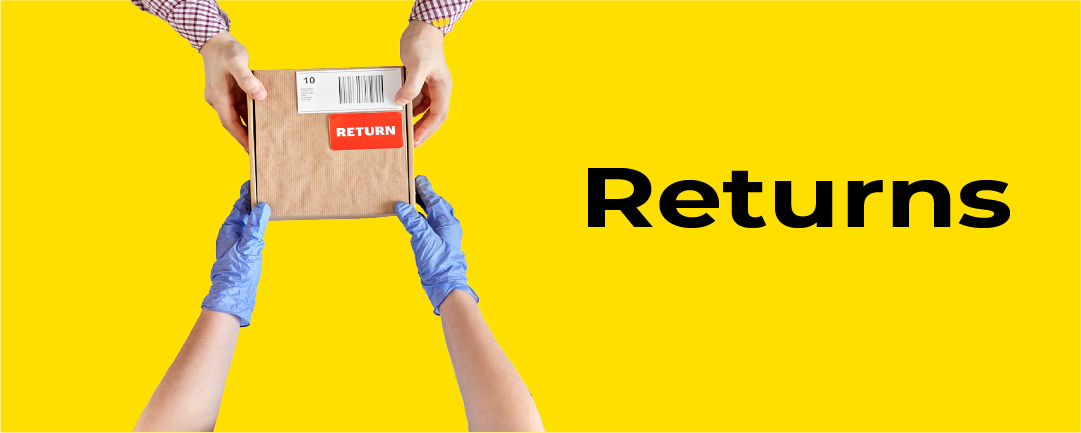 Return Policy
Except for any Products designated on the Website as non-returnable, we will accept a return of Products for a refund of your purchase price provided such return is made within thirty (30) days of delivery and provided such products are returned in their original condition.  Other than products that are returned due to Products being delivered in a damaged condition or that were not delivered in compliance with your original order, we may charge you fees to cover our shipping costs to process such return as well as ten (10%) percent of the original price for re-stocking.  These amounts may deducted from your refund.   To return products, you may choose one of the following options: 
1.  Submit an automated return request through our web site (see Return Procedure below), 
2.  Email us at [email protected], or 
3.  Call 866-789-6523 to obtain a Return Merchandise Authorization ("RMA") number before shipping your returned product. 
No returns of any type will be accepted without an RMA number.  Refunds are processed within approximately three (3) business days of our receipt of your returned product. Your refund will be credited back based upon the same payment method used to make the original purchase on the Website when possible but we may make other arrangements to handle your refund if you used Payment Services when purchasing the Product being returned.
Automated Return Procedure
To initiate a Return Merchandise Authorization (RMA), log into your account and hover over your contact name in the upper right hand corner of the web page.  Select select "Order History" from the drop down menu .  Select the order which includes the item/s that you would like to return by clicking on the Order # link.  Once you've selected the order number, select the specific items and quantities to return.  Once complete, click on the "Return Request" button in the upper right hand portion of the order screen.  You will receive a confirmation email indicating we have received your RMA request.  We will review your return request as soon as possible and confirm back once your return and appropriate credits have been completed.  If you checked out as a guest, click on the "Order Status" link in the footer section of the home page.  Enter your order number and email address used on the order.  Once your order summary displays on the web site, click on the "Return" button on the upper right hand portion of the page to initiate the return process.  Complete the return request details by entering the item quantity and return reason details.  Once the details have been entered, click on the "Send Return Request" button at the bottom of the page.  SupplyLand Customer Service will review and process your return request as quickly as possible.
Damaged Shipments
If your order arrives damaged, please photograph images of the damaged items and packaging.  Our customer service team will request these images to provide to our shipping carrier as part of the claims process.  Please email damaged product images to [email protected] and include your order number in the email subject line. SupplyLand will work to resolve the issue immediately for our customers by replacing damaged items at no charge or by issuing a refund to the original method of payment on the order.