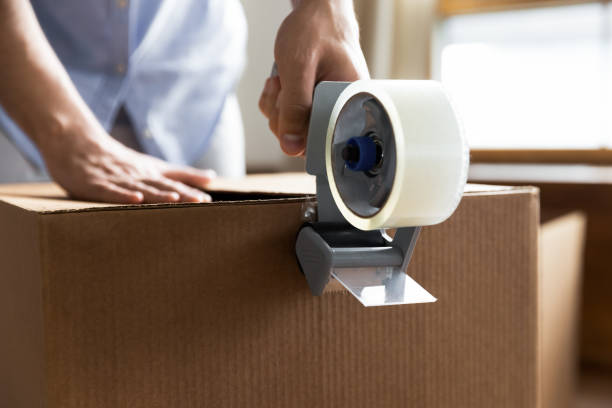 Packaging & Shipping: Guidelines and Requirements
Packaging and shipping is a critical step in the production process for many businesses. It can also be one of the most challenging. There are many factors that play into packaging and shipping; some that you have control over and others that you do not.  Packaging and shipping also plays an often overlooked role in the customer's experience.   A well planned and executed handling and delivery strategy starts with understanding general packaging guidelines and shipping requirements.
Shipping Supplies and Equipment:
Packaging and shipping cannot be done properly without durable supplies. Stock up on packaging products of all sizes, shapes and capabilities. Standard boxes and cartons are a necessity, as are protective packaging fills like packing paper, bubble bags, bubble wrap and stretch wrap film. These protective packaging materials can aid in absorbing shock and vibration while preventing damage during the shipping process.
Helpful Tips: 
Try out different box sizes before deciding on one for shipping. A box that is either too big or small for its contents increases the risk of damage.
Some items require more specialty packaging such as mailers, shipping tubes or insulated containers. Make sure you can accommodate loads of all types, from an important document to delicate glassware.
Packaging items in a box and storing items in a box are two different things.  Be sure to use protective packing materials on contents in any box that is being shipping.   
Packaging tape secures and seals your containers.  Acrylic packing tape is ideal for most applications.  Hot melt packing tape is economical and features an excellent adhesive bond in varying temperature conditions.  Use 2" wide tape for lighter weight, smaller size boxes and 3" wide tape for heavier and larger size boxes.  
Stretch wrap bundles items and works as a shield from dust or debris. 
Shipping labels help in organizing packages and preventing packages shipping to an incorrect destination. 
Plastic strapping makes shipping and storage easier by creating one convenient package held together.
The shipping industry is always changing. Technology may not appear very advanced, but if you're working with large production volumes, equipment like tape dispensers can expedite the process. Having the right supplies and tools in stock makes your operations easier and more efficient.
Package Dimensions & Weights:
Shipping carriers have various rules and regulations for package weight and size. To comply with restrictions and determine postage payment, you need to know how to accurately measure packages. There's weight, and then there's dimensional weight (DIM), which refers to the cubic size of a package (how much space it takes up). Most shipping carriers compare the DIM to the actual weight of the package, and then select the larger of the two numbers for the final billable weight. Unfortunately, this can make postage payments unpredictable and entirely subject to the carrier.
Determining the DIM helps to predict and plan for costs. Once boxed and sealed, measure the length, height and width in inches. Then, multiply those dimensions to get the cubic size of the package. 
Helpful Tips:
Most carriers round the cubic size to the nearest whole number. 
To determine the DIM, the cubic size is divided by either 166 for domestic shipments or 139 for international shipments. If this number is larger than the weight itself will be the billable quantity. 
All carries are different; be sure to check out your vendor's policy to determine payment.  We've provided links to FedEx, UPS and USPS dimension and weight guidelines.  
Rate calculations are determined by several factors including size, weight (or DIM), departure and destination location, tracking and insurance. Most carrier companies provide a price calculation that includes all of these factors. 
Research all available shipping vendors to find the one that is most profitable for your business.
Package Labeling:
Packages cannot be shipped without proper shipping labels.  Create professional shipping labels with a printer or applicator.  Laser Labels or Thermal Labels are perfect for labeling packages.  Packing List Envelopes are also a convenient way to attach customer shipping and order documents to the outside of a package.  Make sure that your packages have the correct information and postage so that delivery doesn't get delayed.  
By understanding and complying with packaging guidelines and shipping requirements, your business can safely and efficiently ship products.  SupplyLand has a wide range of high quality packaging and shipping supplies to help you get the job done right!
The information contained in this article is for informational, educations and promotional purposes only and is based on information available as of the initial date of publication.  It is the reader's responsibility to ensure compliance with all applicable laws, rules, codes and regulations.  If there is any question or doubt in regard to any element contained in this article, please consult a licensed professional.  Under no circumstances will SupplyLand be liable for any loss or damage caused by your reliance on this article.