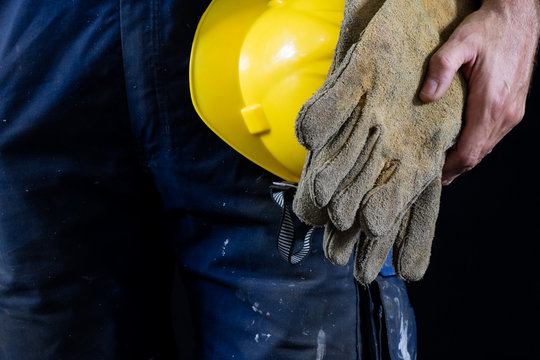 Choosing the Right Leather Work Glove
Choosing the right Leather Work Glove for your project or work can be a daunting task.  There's almost endless options to consider.  Which type of leather is most suitable?  What glove style and fit will be most ideal?  What are the differences in the quality of Leather Work Gloves?  These are just a few of the many questions to address.  In this article, we review the key aspects to think about when choosing the right leather work glove for you.
Leather Types:
Cowhide
Readily available in the market, which typically makes it a more economical option
Features a high dexterity level with good durability
Highly resistant to abrasion and puncture
Keeps hands warmer than other leather types
Limited breathability
Becomes stiff after getting wet and loses flexibility
Appropriate for a wide range of applications including industrial work, automotive, packaging, landscaping and construction.
Pigskin
Soft and porous leather, making it comfortable to wear
Water and moisture resistant; stays soft and will not crack after repeated wet / dry cycles
Does not keep hands as warm as cowhide
Higher level of dexterity and breathability compared to cowhide
Highest levels of abrasion and puncture resistance with best durability of the major leather types
Goatskin
Extremely soft and flexible
Remains flexible after repeatedly getting wet
More flexible and breathable with better dexterity compared to pigskin
Less durable
Similar puncture and abrasion resistance as cowhide
Does not keep hands as warm as cowhide
Ideal for applications where dexterity and flexibility are most important
Leather Quality:
Full Grain
Also referred to as "top grain" leather
Best quality raw material leather
Naturally waterproof
Thick and durable
Superb puncture and abrasion resistance
Split
Created by splitting the rough interior from exterior of the animal skin
Creates a pliable glove with good dexterity
Side split leather comes from the sides of the animal and is the most durable and uniform type of split leather.  
Shoulder split leather comes from the shoulders of the animal and is more economical than side split leather with the best abrasion resistance among split leather types.
Belly split leather comes from the underside of the animal and is most economical but least consistent in texture and appearance.
Leather Work Glove Types:
Leather Work Gloves are typically classified into three categories:
Leather Driving or Leather Driver Gloves – the most rugged and comfortable style suitable for almost any application
Leather Palm Gloves – the most economical type with a wide range of uses in industrial applications
Welding Gloves – more heavy duty with a high level of heat resistance  
Leather Work Glove Features:
Leather Work Gloves offer a variety of features.  These include cuff types, thumb types and in some cases thermal linings.  
Cuff Types:
Knit Wrist - offer a snug fit and prevent debris from getting inside the glove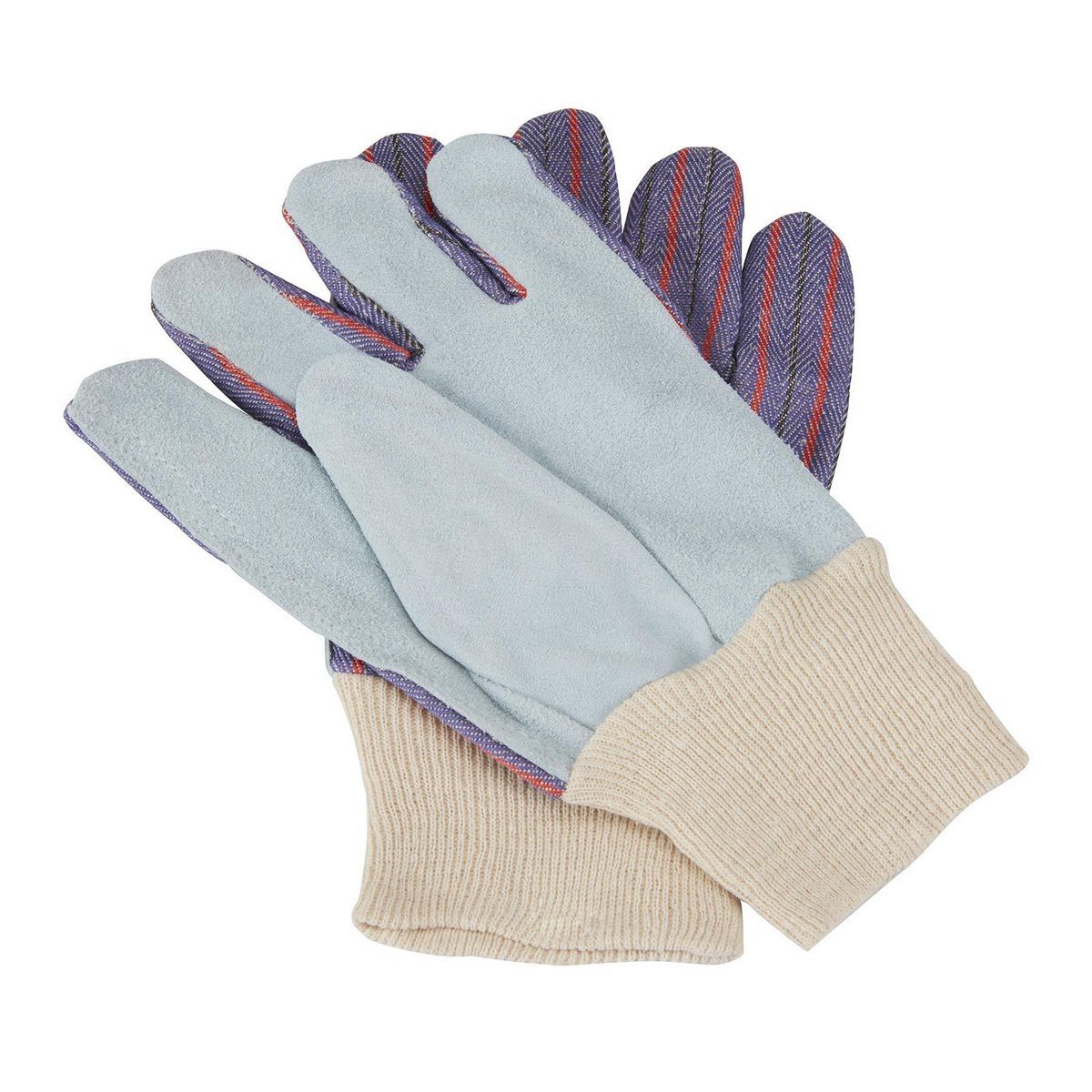 Shirred Cuff – made with an elastic band that provides a good fit, but less snug than a knit wrist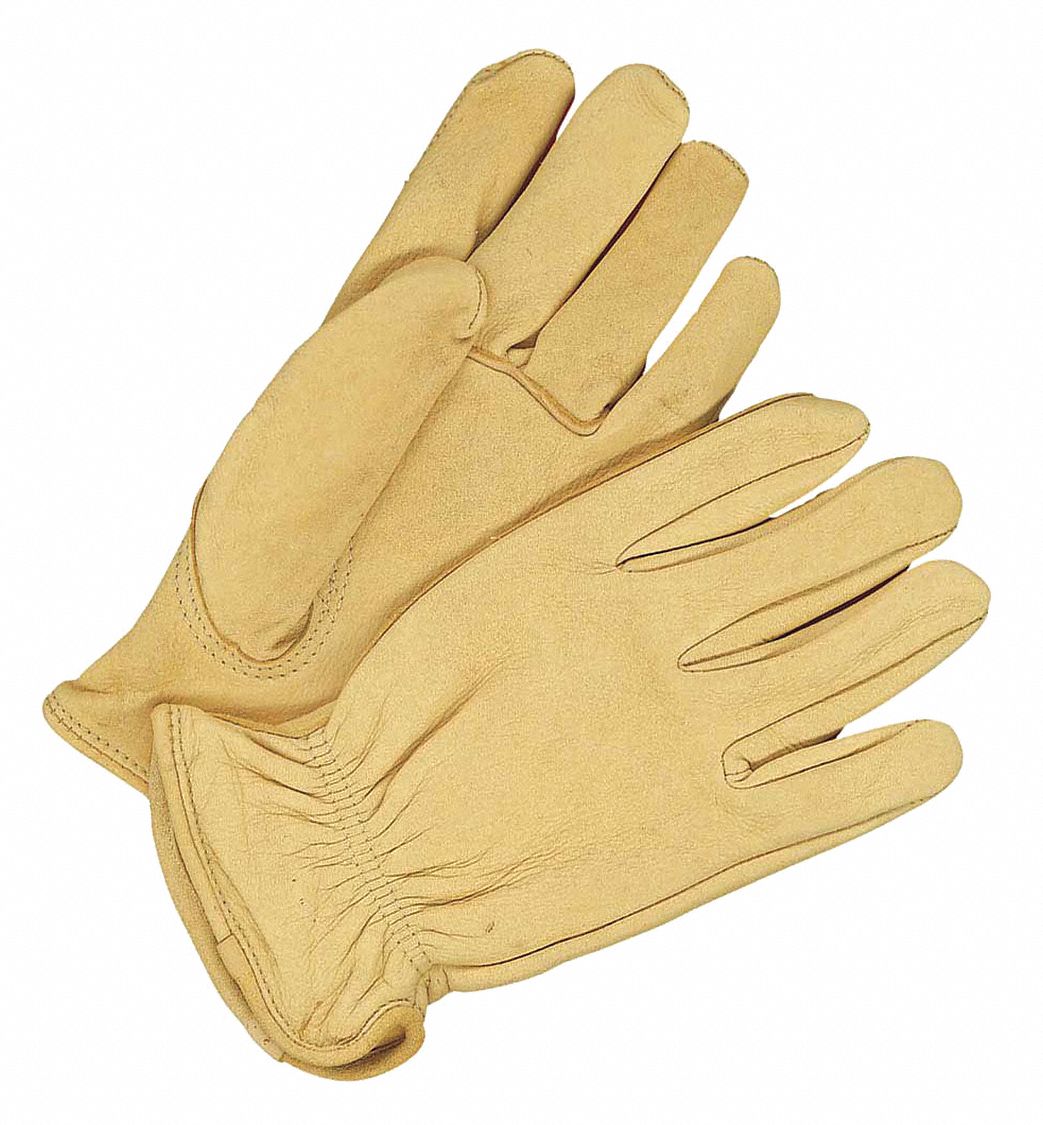 Safety Cuff – extended cuff length for added wrist and arm protection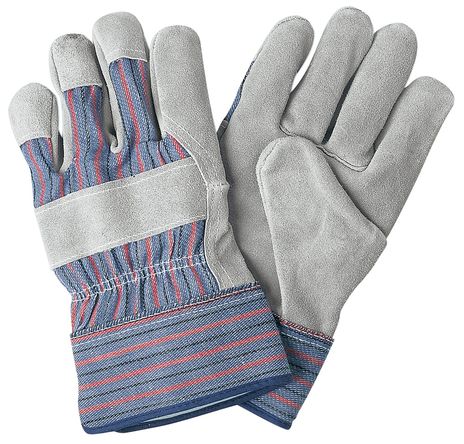 Thumb Types:
Keystone Thumb – thumb is stitched separately from the rest of the glove.  Provides the greatest amount of flexibility and comfort because the thumb is kept in its natural position.
Wing Thumb – Do not have a seam between the thumb and the rest of the glove.  Thumb is made to be positioned diagonally across the palm for added comfort while maintaining natural movement.
Straight Thumb – best for jobs that require gripping because the thumb is made to lie vertically straight from the wrist.
Lining Types:
Some Leather Work Gloves may include a thermal lining.  Linings are made from different materials and offer different benefits.  
3M Thinsulate – a synthetic material that provides extremely effective insulation without significantly increasing the thickness of the glove.
Pile – low cost, man-made wool material designed to resemble natural wool.
Fleece – most common leather work glove liner type.   Made of napped cotton.
Wool – provides a high level of protection against cold temperatures even when wet.  Odor resistant.  
Thermal Linings – manufactured with a double layer of material, delivering excellent heat insulation.
Thermo Linings – manufactured with a thermal lining with the added benefit of being waterproof.  
Unlined - glove has no added lining for thermal or water resistant properties.
Now you're ready to pick the leather work glove best suited for your next project.  SupplyLand offers a range of leather work glove options.  Just click on the button below to shop our leather work glove products.  
 The information contained in this article is for information, educational and promotional purposes only and is based on the information available as of the initial date of publication.  It is the reader's responsibility to ensure compliance with all applicable laws, rules, codes and regulations.  If there is any question or doubt in regards to any element contained in this article, please consult a licensed professional.  Under no circumstances will SupplyLand be liable for any loss or damage caused by your reliance on this article.