Order PO Number
How can I include a purchase order number on my order?
The purchase order (PO Number) field is available for use on the "Checkout - Payment / Shipping" pages during the checkout process.  Please see screenshot example below.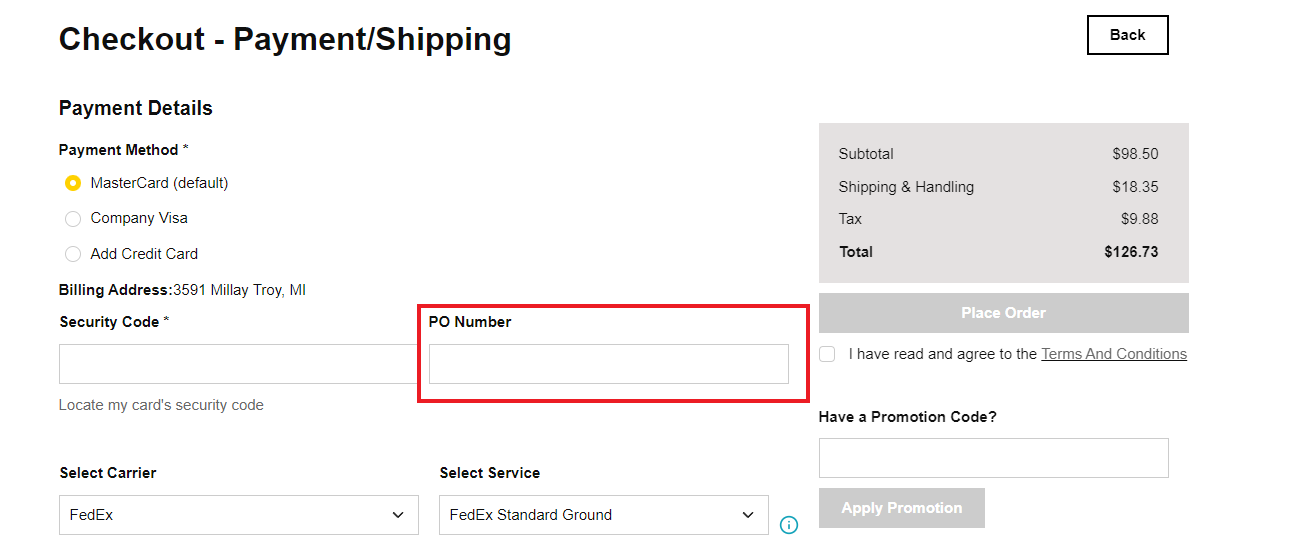 To add a purchase order to a previous order of if you have questions, please email us at [email protected].